Central Park Engagement Photos
The first time I met Stacey & Scott I felt an immediate connection . They are full of life and I do enjoy speaking to them. Throughout the months I've neglected myself to write something about this wonderful couple so here it goes.  We met up on the east side of the park around 70 street and started to walk around . This location sometimes can be a little difficult because of the amount of foot traffic that can disturb the photos . So I tried my best to photograph and really pay attention to the foreground. At the end of the day an engagement session is about the couple so this was my goal.  To be quite honest, Stacey worked really well in front of the camera and made Scott giggle  & laugh many times . Most times I find myself directed people because of how tense they can get. Stacey & Scott were perfect during these moments and it really showed in front of the camera. As we were taking our little stroll throughout Central Park NY . Looking through them now their central park engagement photos belong in a magazine .
We actually started to shoot pretty early in the day. We wanted to avoid the enormous amount of tourist and people who visit central park on a daily bases. Immediately we started to shoot right by the fountain close to the boathouse .  I suggest you visit this restaurant . It's incredible .  Here a few poses from the shoot .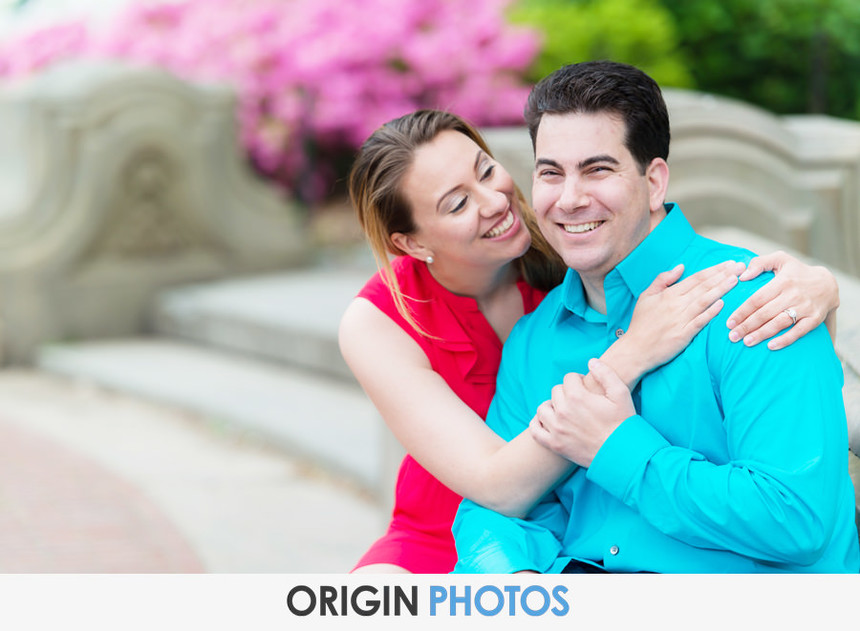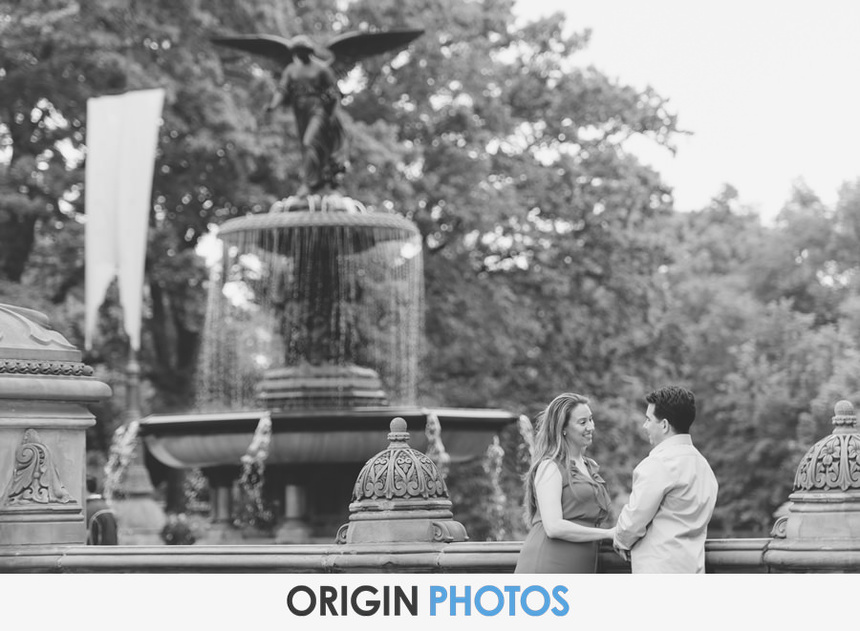 Shortly After, We decided to take a little stroll by the benches. I had Scott & Stacey walk along this path so that I could  capture the essences of the moment. We also utilized one of the benches for a quick shot. It was still kind of early so there weren't many people at the park .  This was perfect so we took advantage of it .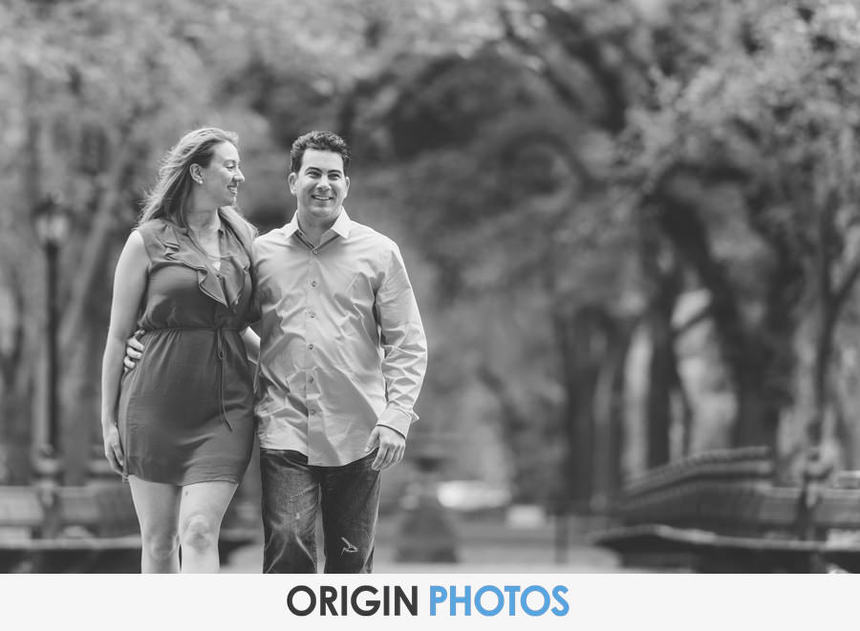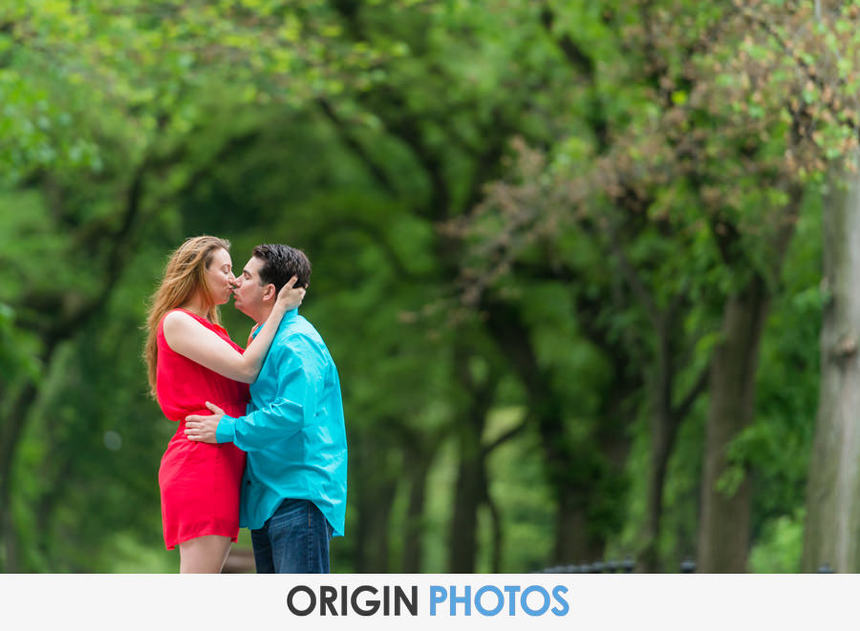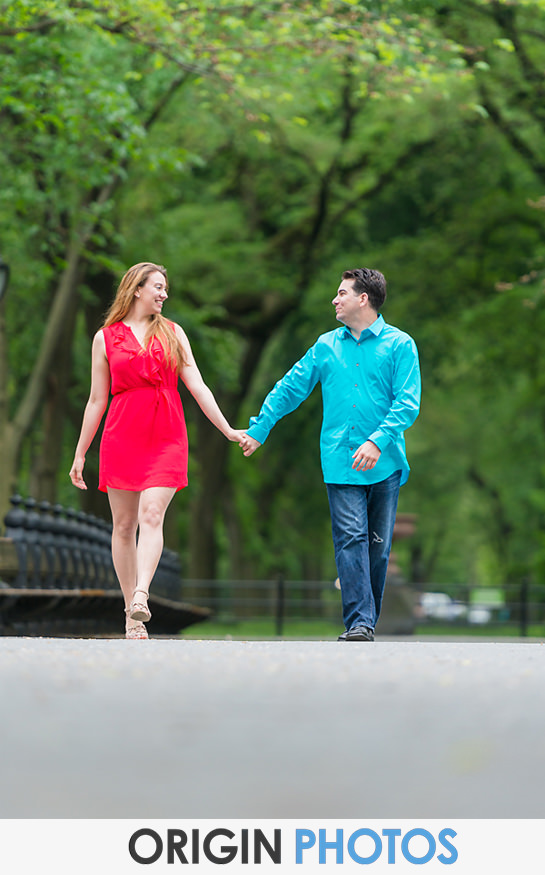 So then as a surprise Stacey & Scott  told me that they had to change.  I didn't know this but this is one of Scott's passions , so they utilized their hunting gear and had a little board made and called it " THE HUNT IS OVER ". Pretty Cool Idea and i'm glad they brought it .  Great times and great photos. Thank you Stacey & Scott for allowing me and my studio to photograph you.
Thank you for allowing us to capture your central park engagement photos.